The all new Cannondale Mavaro Neo 3
Cannondale's ever-popular hybrid bike range has had an update in the form of the new Mavaro Neo 3. This stylish hybrid electric bike is packed with features to make everyday riding more comfortable and practical. A pannier rack allows you to carry anything from a change of clothing for work to the weekly shopping, and front suspension forks with Cannondale's own HeadShok system allow you to do it without feeling a bump!
What is a hybrid bike?
Hybrid bikes, sometimes known as urban bikes, are bicycles that take on the characteristics of more than one traditional style of bike. Common features include the low rolling resistance of narrower tyres from a road race bike, combined with a more upright geometry and flat handlebars usually found on a mountain bike. Other features often found on these hybrid bikes include suspension seatposts, and bike lights. The purpose of a hybrid bike is to provide an efficent ride without the often uncomfortable riding position that an all-out road bike will require. This efficiency is further improved on an electric hybrid bike, with the addition of a battery and motor which helps the rider to pedal.
Features
The innovative details packed into this bike along with the value for money it represents are why the new Mavaro Neo 3 is one of the best hybrid bikes available. Below, we take a quick look at a few of the Mavaro's highlights.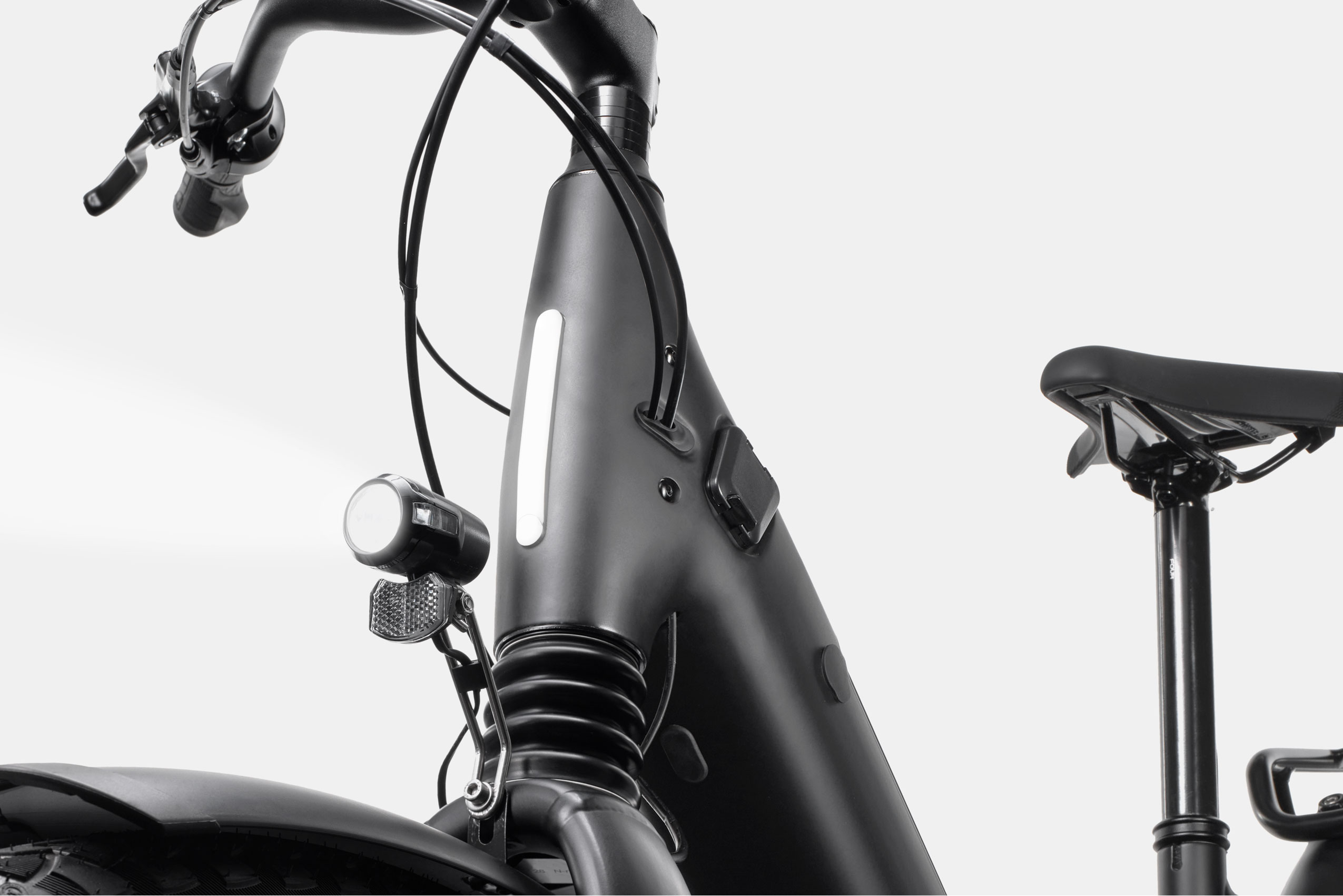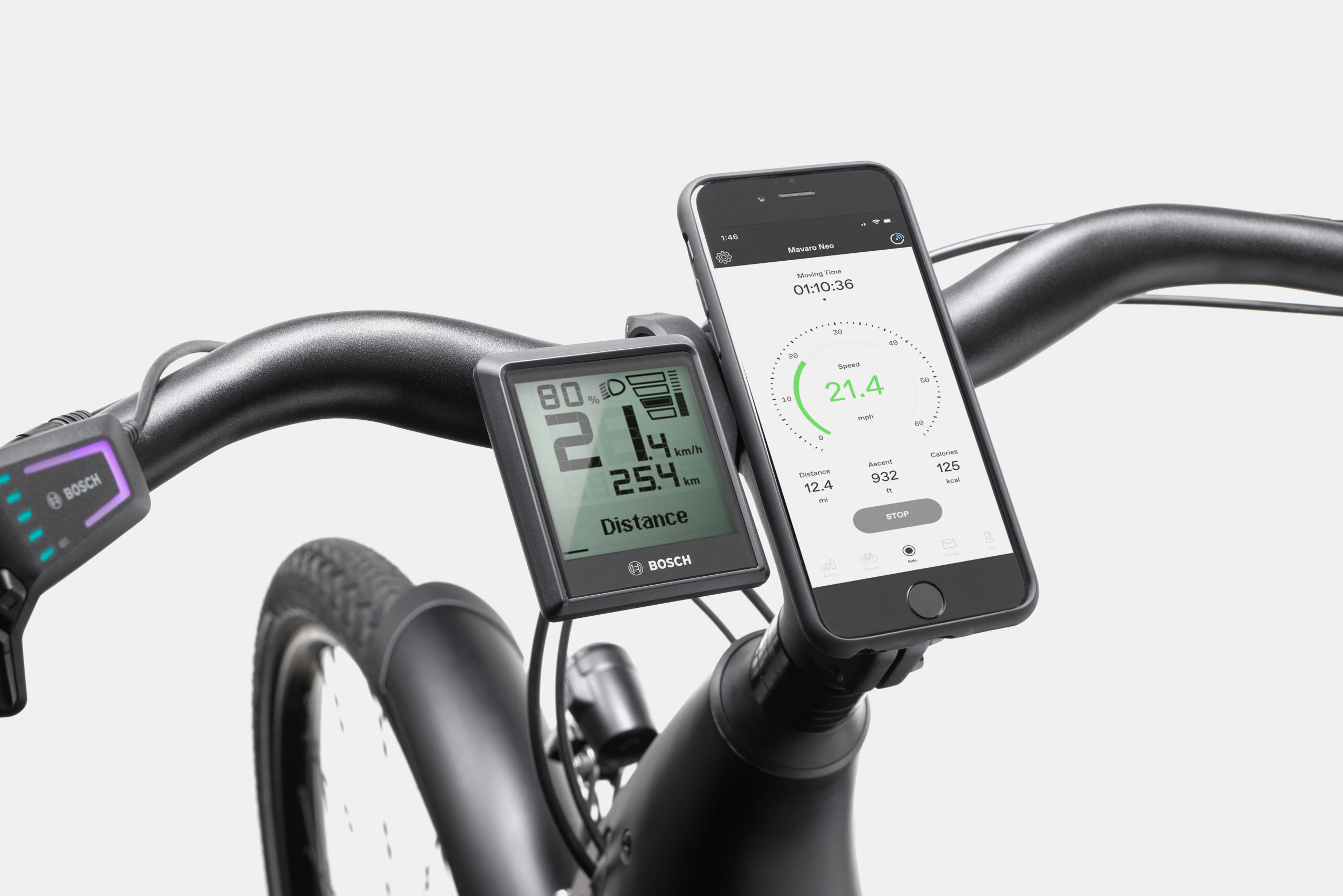 Cannondale's clever system allows you to mount your phone securely to your handlebar stem, alongside the Bosch Intuvia display.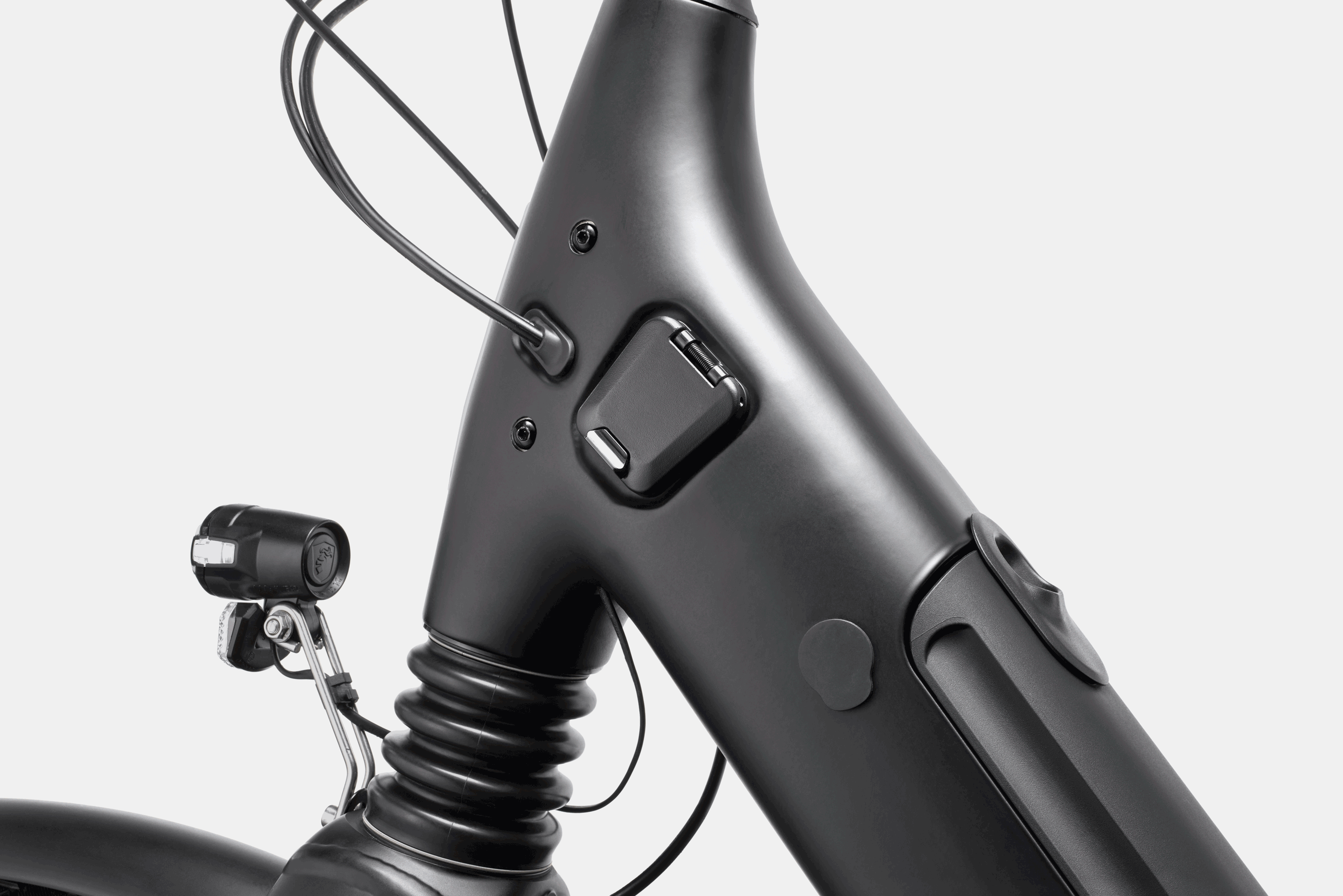 The charge port is mounted high in the frame for ease of use, or the battery can be easily removed to charge if you prefer.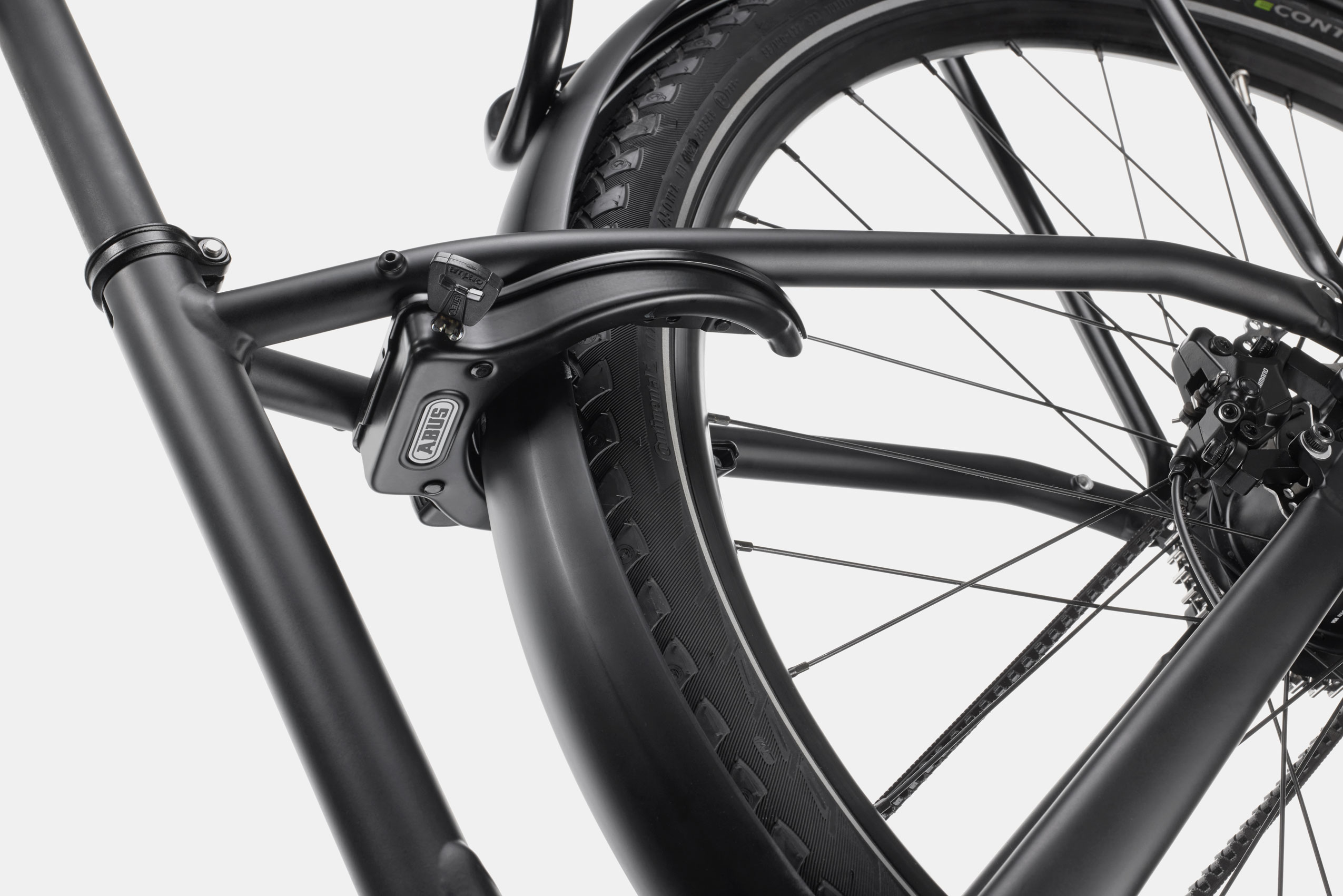 An Abus bike lock is handily mounted to the frame, and is operated via a key which is matched to the battery lock.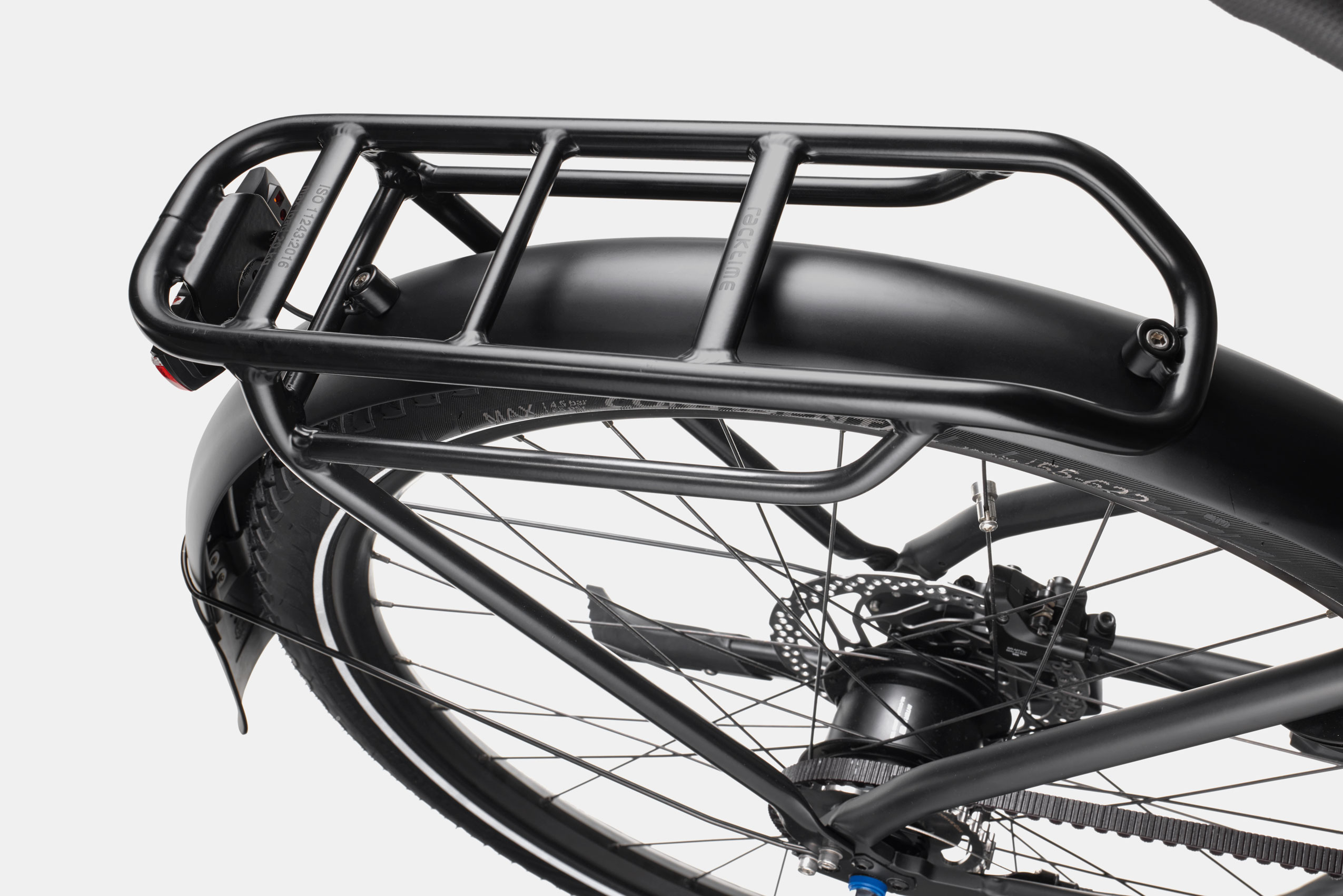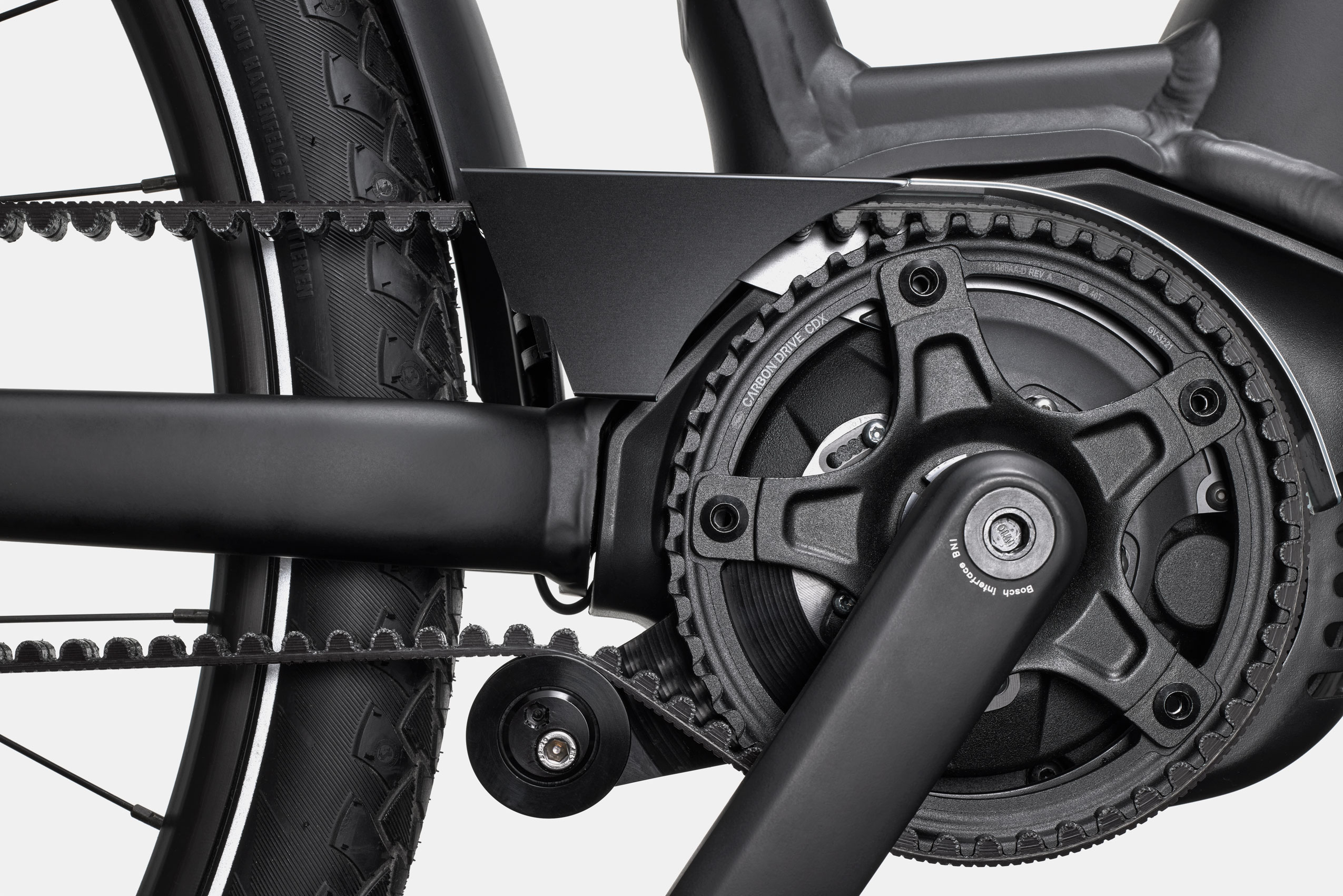 Clean, Quiet Drive System
The Gates belt drive system is not only ultra quiet, but also doesn't require the maintenance and lubrication of a chain.
A Hybrid bike for everyone
Whether you are looking for a womens hybrid bike or mens hybrid bikes, the Mavaro Neo 3 is the perfect match, with its stylish unisex step-thru frame design. These hybrid electric bikes take on a sleek Dutch look, and being made from Smartform C2 Alloy, they are also lightweight and flex-free.
You can see our full range of hybrid bikes for sale across our website, and if you need any help, please contact us and our staff will be happy to advise you.