The All New Cannondale Tesoro Neo X 2
Brand new for the 2023 model year is Cannondale's sporty commuter bike, the Tesoro Neo X2. This hybrid electric bike is designed not only to get you to and from the daily grind in comfort and style, but it is more than capable of taking you on a touring adventure at the weekend too.
The lightweight Alloy frame and powerful Bosch motor means this electric hybrid bike provides a very real alternative to the car, granting you access to all of the benefits that only cycling to work can do. A handy pannier rack over the rear wheel allows you to take your laptop and a change of clothes with you to the office, and anything from a picnic to a tent for your weekend excursions
With the addition of the Bosch Performance Line motor and a 625Wh battery, these electric hybrid bikes have every benefit of a standard hybrid bike, but with the added benefit of making pedalling that much easier.
Hybrid Electric Bikes For Everyone
With the Cannondale Tesoro Neo X 2 there is no need no search for a womens hybrid bike or mens hybrid bikes separately as it is designed to be unisex. There are two versions of the bike; a "standard" model with a crossbar and a "step-thru" model with a sloping top tube which makes it easier to get on and off, and provides extra stand over height.
Hybrid Bikes Vs Hybrid Electric Bikes
Usually the only difference between hybrid bikes (sometimes known as urban bikes) and hybrid electric bikes is the addition of a motor and e-bike battery on the latter. Both of these bikes share qualities from both road bikes and mountain bikes, hence the term "hybrid". Commonly found features from road race bikes are the narrower tyres to allow for low rolling resistance. From mountain bikes, hybrids borrow a more upright riding position, flat handlebars and on some models such as this Tesoro Neo, suspension forks.
Tesoro Neo X 2 Features
This latest offering may well be a contender for the best electric hybrid bike, but what exactly makes this Cannondale hybrid bike so good? Below, are some of the innovative features that outine why this Tesoro is one of the best hybrid bikes.
Integrated Abus Framelock
A fully integrated frame lock made by Abus means that your hybrid e bike will always be secure.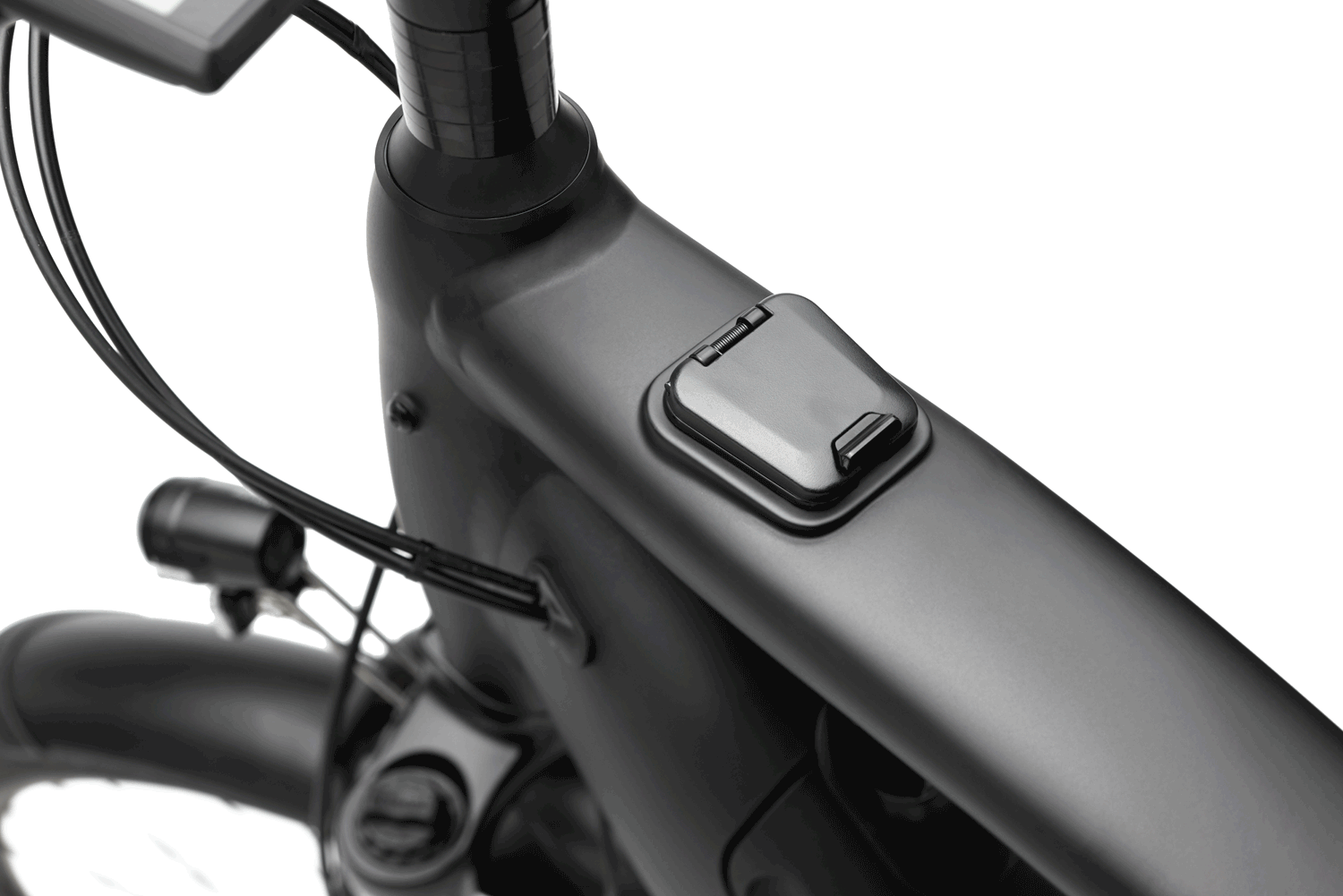 Easy Access Charging Port
An easily accessible charging port is positioned on the top tube which also reduces the dirt and grime that it could be exposed to.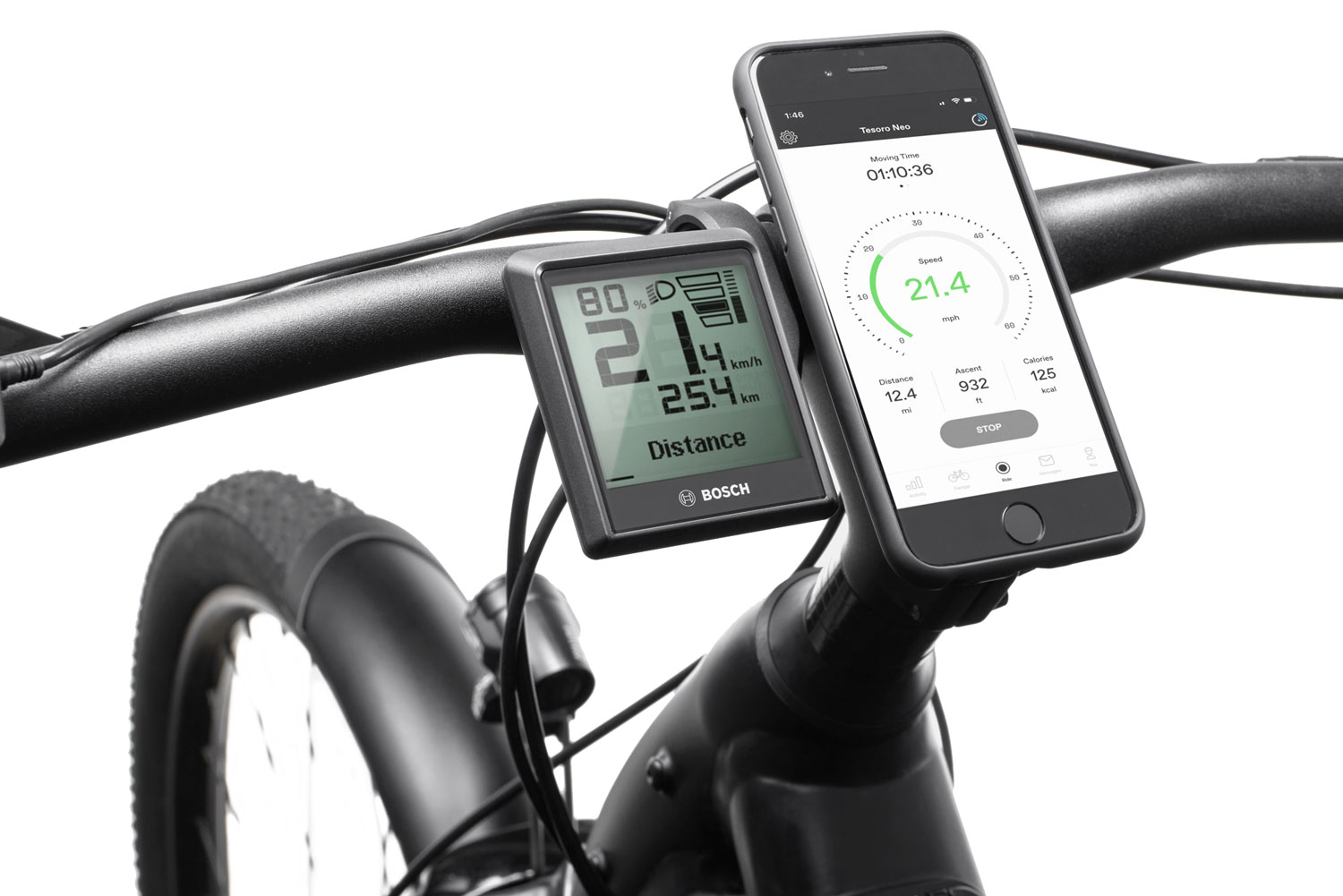 Cannondale's Intellimount system allows a phone to be mounted directly alongside the Bosch Intuvia display.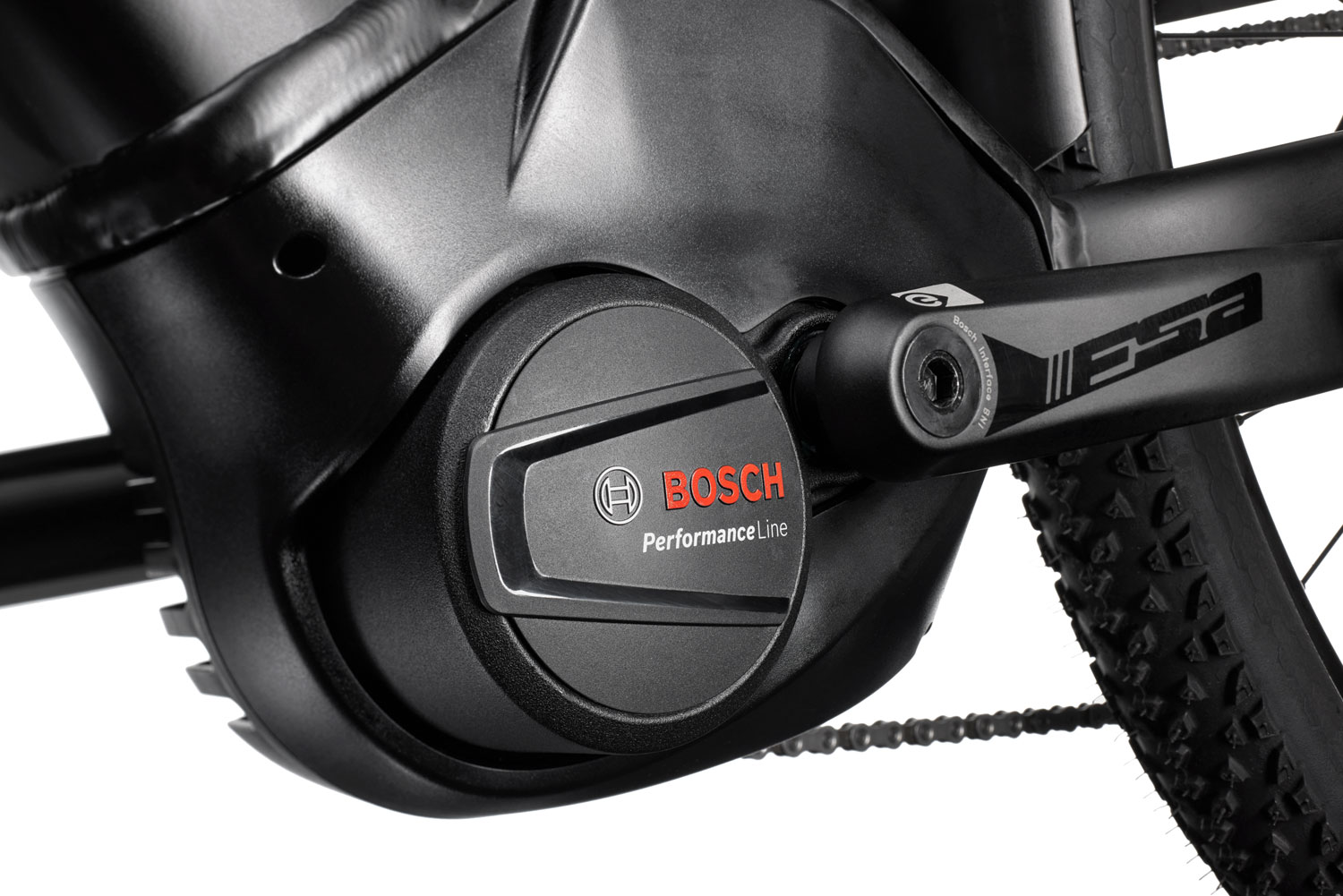 Bosch Performance Line Motor
An ultra-reliable bosch Performance Line motor is paired with a 625Wh battery, providing all the assistance you'll need.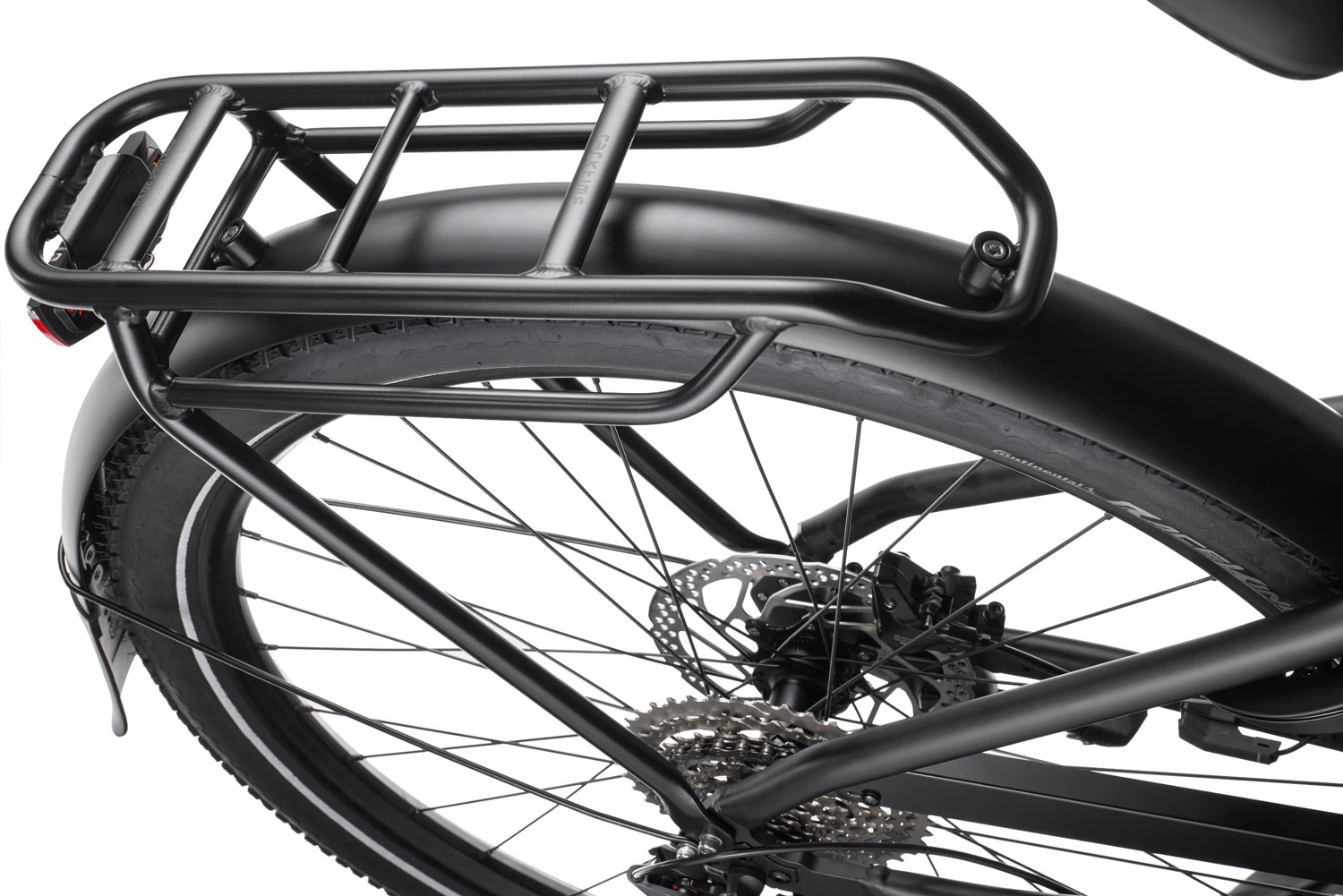 A sturdy pannier rack mounted over a rear mudguard makes transporting anything simple and easy.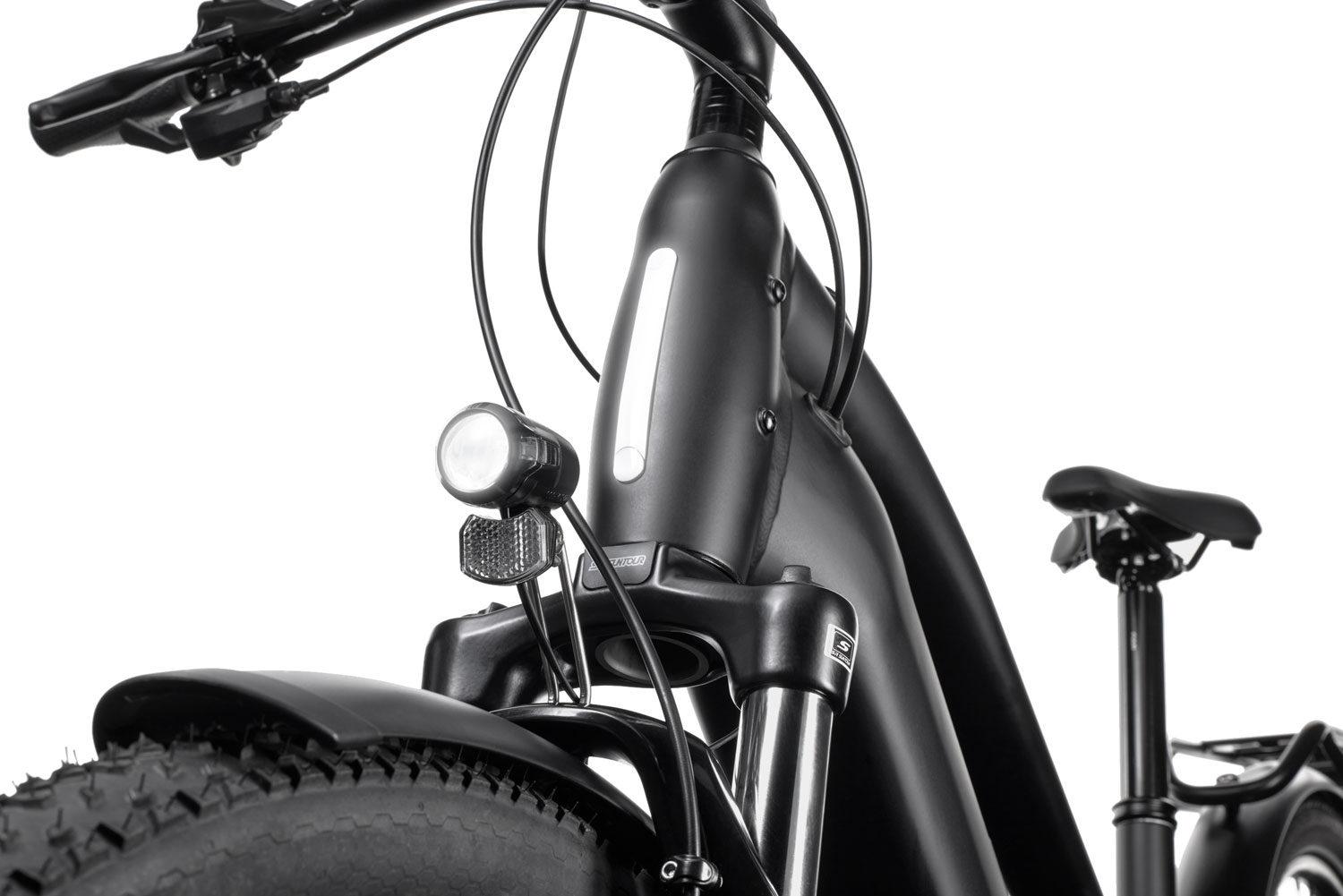 An integrated running light as well as additional front and rear lights make you visible on the roads.
The Best Hybrid Bike?
Of course there is no single best hybrid bike as different people prefer different things and quite often prefer one brand over another. At Westbrook Cycles we stock a range of hybrids from a number of quality brands such as Giant hybrid bikes, as well as this example of a Cannondale hybrid bike.
What you can be assured of is that although this bike may not be categorically the best hybrid bike, it certainly is the high quality you can expect from a Cannondale bike, and has a component list to match.
Step Thru Vs Standard
The hardest choice you have to make now is which version to get! Here are both versions of the Tesoro Neo X 2 to help you decide.
If you would like to check out what other hybrid bikes for sale we have on offer, you can check across our website and if you need any help, please get in touch and our freindly staff will answer any questions you have.